RAMBEE integrates social media management services into your entire marketing plan to maximise your online visibility.
What Is Social Media Management?
Market participants continue to focus on the fundamental goals of connection, communication, and community as social media grows. According to research from Sprout Social, 57% of customers will follow a business on social media to find out about new goods or services. Because of this, marketers should be careful to offer material that fosters community development, connection, and conversation rather than simply putting advertisements for people.
It is a division of social media marketing (SMM) that deals with the planning, creation, and publication of content on social networks and is occasionally referred to as social media marketing management. Regular social profile audits and audience research are involved, both of which are necessary for distributing pertinent material.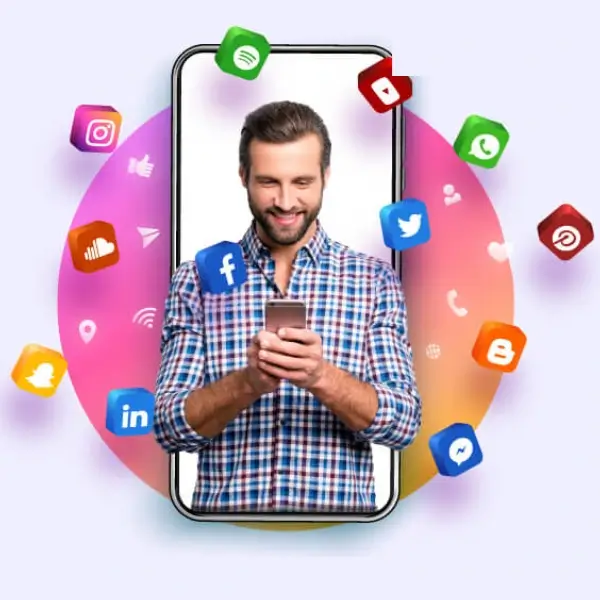 Our Social Media Marketing Services
Trends and Strategies That Will Deliver Quality Leads

Social Media
Management
Without brand management, what is social media management? RAMBEE creates, implements, and keeps track of sponsored and organic marketing initiatives across a variety of channels, including Facebook management and TikTok management. With the help of our social media management company's tailored solutions, you may build a strong brand, expand your audience, and increase revenue.

Social Media
Advertising
Pick paid social advertising, the social media tactic that keeps 63 percent of users clicking! Utilise this profitable trend and create the best social media management strategy with the help of RAMBEE professionals. We choose the channels where your target audience is present and develop ads that speak to them specifically. Budget-friendly ad strategies convert clicks into purchases and increase return on ad spend (ROAS).

Facebook
Marketing
Facebook, which boasts more than 1 billion daily active users, has a wide enough audience to enable social media management for everyone from small business clients to major businesses. Its low-cost marketing, precise targeting, and organic follower engagement are its primary selling points. Make the most of these advantages by subscribing to our Facebook management services. Our social media management firm provides a variety of services, including paid advertising, content creation, social media comment monitoring, and strategy advice.

Twitter
Marketing
Join the discussions that concern your target audience, support issues that your business supports, and build an online community on Twitter. This talkative software helps you build your audience and develop your brand's identity. Our Twitter management professionals help you develop a unified, channel-specific strategy whether you need large enterprise or small company social media management.

LinkedIn
Marketing
According to our experts, LinkedIn is the best platform for business-to-business (B2B) firms to persuade executives and decision-makers to work with them. In order to implement lead-generating business social media management, RAMBEE makes use of its native social media management software solutions. Our extensive line of LinkedIn management services is intended to increase the trust of the market, establish your thought leadership, and strengthen the legitimacy of your brand.

YouTube
Marketing
Although YouTube's financial success is well known, its rise is directly related to how effectively it matches user queries with relevant content. By incorporating technical search engine optimisation (SEO) best practises into your channel, your business may participate in this cultural phenomenon. Our method of managing your YouTube channel makes the process easier for you by finding the best title tags and descriptions to match with your video uploads.
All development services for make your online presence
Large suite of development services to start and manage your entire business, brought to you by a company with the long term vision to transform the way you manage business.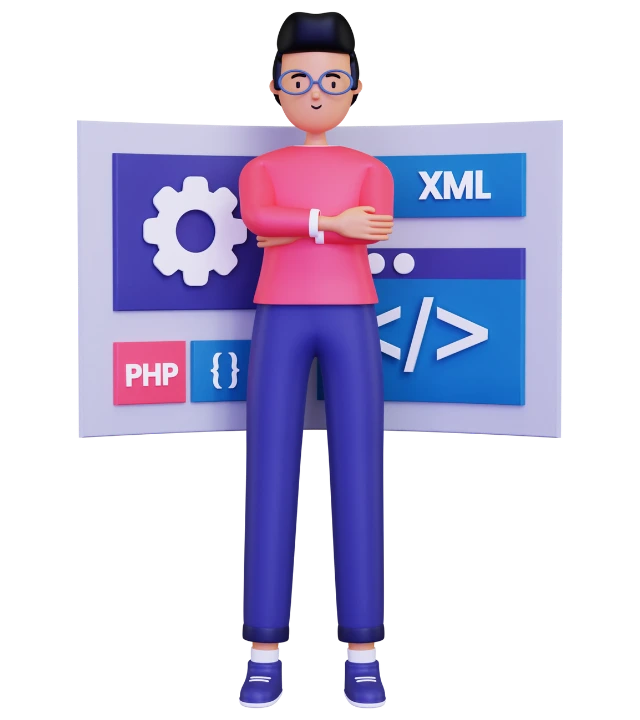 Why Choose RAMBEE Softech?
RAMBEE is recognised for creating cutting-edge business solutions at affordable prices for clients all around the world. Here are some of the reasons why we should be your preferred website development company.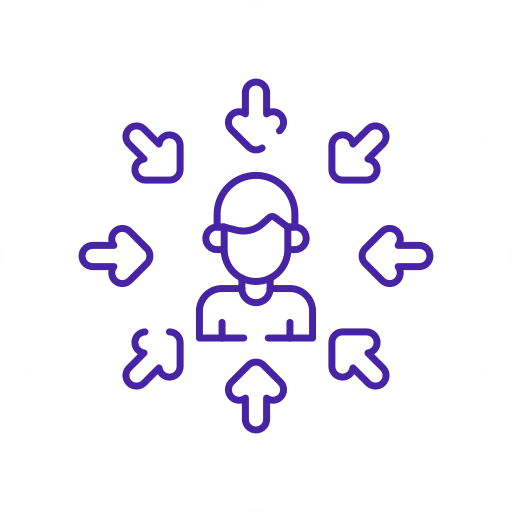 Flexible Hiring Models
We provide flexible employment models so that our partners may choose the best one for their projects.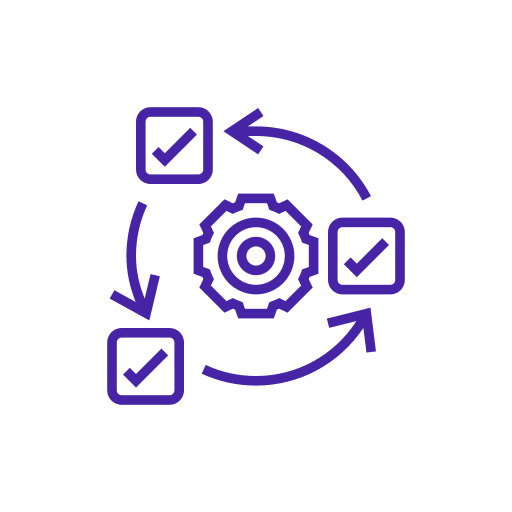 Timely Delivery
Our skilled personnel work tirelessly to guarantee that the job is completed on schedule.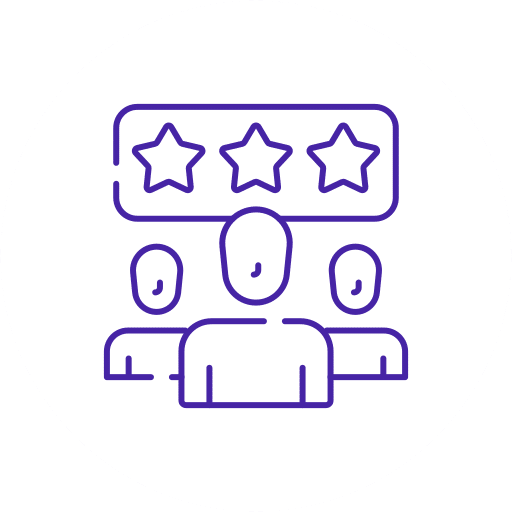 Innovative Troubleshooting
Our website developers are always ready to use critical thinking and innovation to solve any challenges that emerge during the process.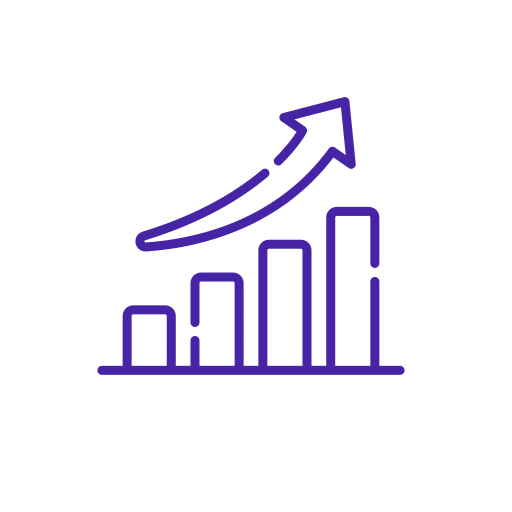 Value Providers
Our objective is to assist all of our partners get the most out of our work by providing the ideal combination of online and mobile app development services.
Get Free Analysis For Your Website
YouTube/Instagram/Facebook/LinkedIn
For owners just getting started with business.
Any 2 Channel Optimisation
For mid-level business scaling their website.
Any 3 Channel Optimisation
For enterprise clients wants to boost their business.
Any 5 Channel Optimisation
Latest and Greatest Services
Amazing RAMBEE Customers and Users Testimonials
Subscribe to Our Newsletter
Be the first to get our exclusive services offer and the latest tech news in your inbox.
Fill up the form
We will get back to you within 1 Business Day.